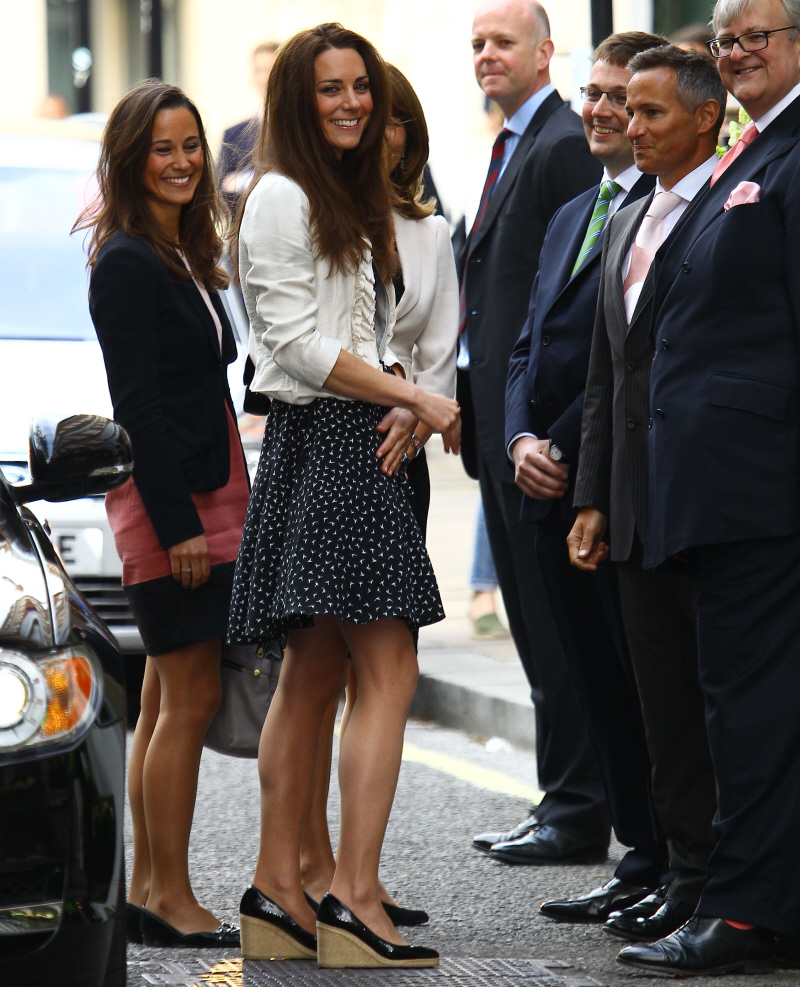 We already know that the high street clothing seen on either Middleton sister sell out within minutes of being identified - but could Pippa and Kate now be responsible for the resurgence of a somewhat un-stylish trend?

Our guest writer Jean Hannah Edelstein picked up on it a couple of weeks ago, citing it as the reason that the Middleton sisters would "never be style icons." We're of course, talking about their penchant for flesh-coloured hosiery...

They've long been champions of the nude tight, but most recently, the Duchess of Cambridge donned some almost-invisible tights during her recent trip to the Epsom Derby, while Pippa was seen wearing a high-shine pair for a night out in Paris last month.
According to the Telegraph, sales in nude tights have reportedly shot up by 85% in the past year - a direct result of Middleton mania?

Other suggested reasons for the increase in sales have been put down to fear of over-exposure of legs to the sun's harmful rays, or an attempt to bridge the awkward trans-seasonal gap between opaques in the winter and bare legs in the spring/summer.

Are you a fan of nude tights? Let us know below!